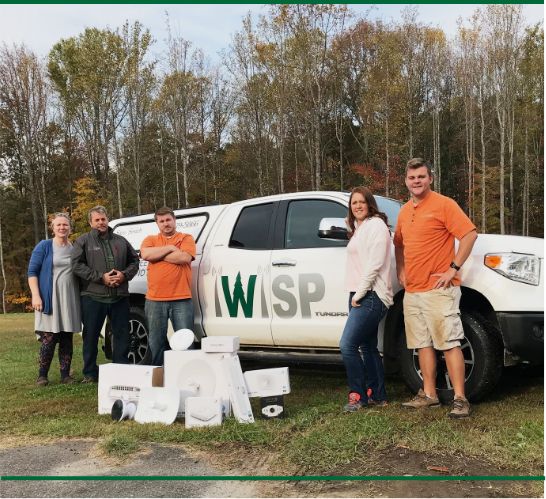 In the winter of 2008, Sam Smith realized he needed better, faster and more reliable internet. Because most providers did not come to his area, he researched and discovered a new way for him to get what he needed… and wanted. After finding a way to establish high-speed internet to his home, he thought he could share it with his neighbors for a minimal cost to them and it would help with the overhead cost. Soon, the word was out. Spreading through the community, Sam and his team/family continued to provide high-speed internet. In 2019, they took it one step better and started their own Fiber Optics Infrastructure. Now able to serve half their customers with fiber and half with the wireless broadband, the company continues to grow and expand its reach to those with little to no options.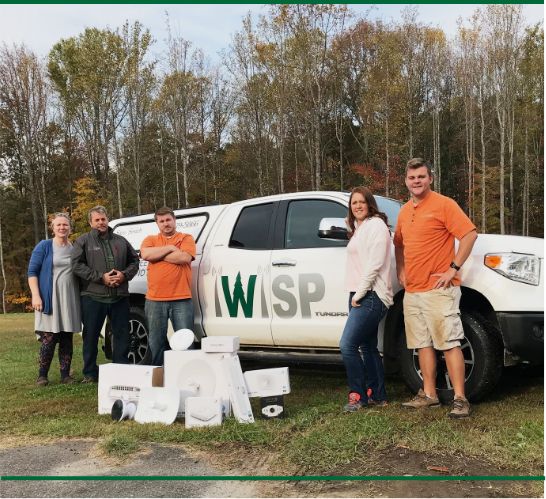 We are always looking for dedicated team members to help grow our business and serve our community
Sam spent most of his working life in the field of Residential Construction, owning framing crews and as a General Contractor for custom homes. In 2009, he started iWiSP as a means to an end. His efforts to provide internet to his home opened opportunities to provide to neighbors and more. His experience in the construction field offers knowledge for regulations, planning, design and installation in this new field. Now, he is the owner of a company that offers him and wife a comfortable life, his children and others employment opportunities and growth, a grateful community and another source of pride.
Class A General Contractor License
Jeremy has been part of the iWiSP team since 2015. Initially coming in as administrative help, he has become the primary force in the move into fiber-optics. He has exemplified high standards in project management by supervising the design, installation and execution of the fiber infrastructure. He has executed excellent training skills with staff. He has dedicated himself to understand and know how to perform every part of the work from design, construction, splice, and in home set up.
 
Bachelor of Arts in Philosophy with a Minor in Political Science
VDOT Intermediate Work Zone
VDOT Erosion Control
Completion of Ditch Witch HDD/plow training
Installation Manager/Fixed-Wireless Manager
Kyle came to iWiSP starting in his teens. His vast knowledge of the network, the customers, the equipment and the general system is unmatched. He handles all installations and maintenance of equipment. From climbing towers and trees – to crawling through attics and crawl spaces, Kyle takes pride in helping our customers have a reliable means of internet. His knowledge in the field has been proven many times irreplaceable. He focuses his time in learning.
VDOT Intermediate Work Zone
VDOT Erosion Control
Having always been a small part of the company from the beginning by helping Sam with customer payments, contracts and communications, Amber started working with iWiSP full-time in 2021. She had worked as a project manager in the construction field for 10+ years. Her ability to process projects, communicate needs and direct employees, employers, sub-contractors, suppliers and others has proven to be an unmatched skill. She is a positive feature to the public relations within the company. As a member of the Fredericksburg Area Builders Association she was honored as Project Manager of the year in 2019 having shown skills in managing multiple projects with 100's of contractors and volunteers.
Associates Degree in Business Management
Class A Commercial and Residential License
Registered Land Disturber
VDOT Intermediate Work Zone
VDOT Erosion Control
Wife/Supporter/Accountant/Managing partner/Mom
Helen has been the wife of a business owner for 40+ years. In 2007, she started her own home-based business, Hummingbird Hollow Creations – a long arm quilting service. During this time, she continued to play a supporting role in her husband's new venture with iWiSP. Since 2019, she has stepped back from her business to help give full-time focus to iWiSP. Her skills in accounting and customer management have proven an essential piece to the growth of iWISP in the last few years. Helen Smith serves as a member of the School Dressing Days Committee.
Associate Degree in Business Management
Cynthia has been a valuable member of our team since 2020. Cynthia has years of experience working in retail and customer service. This experience has proven helpful as she helps with our sales, customer service and billing. She is a task master and offers excellent organization to the rest of the team. 
Bachelors Degree in Marriage and Family Studies